From frustration...
...to understanding
The ravenous throng scampered toward the delectable viands, which was impeccably arrayed on the table.
The

extremely hungry

crowd

ran

toward the

delicious

food

, which was

extremely well

organized (into rows)

on the table.
More reading. Smarter teaching.
Rewordify.com helps you read more, understand difficult English faster, and learn words in new ways. Just paste in difficult English (or enter a web page URL) and click the yellow button. You'll see an easier version, for fast understanding now. You'll learn what the hard words and phrases mean with our Smart Highlighting. (Click it or tap it.) You'll read (and teach) better tomorrow with vocabulary lists, learning activities, quizzes, flash cards, and more—that you get instantly, with answer keys—from any block of text you enter!
Rewordify.com is free online software. You're using it now. There is nothing to buy or install. It works on any computer, tablet, or smartphone. Just point your browser to Rewordify.com and start reading and learning. The site shows no ads and you don't have to log in, for a distraction-free, school-safe learning environment.
Sample sentence:
"I used to loathe and eschew perusing English."
Style:
Highlight
I used to

hate

and

avoid

carefully reading

English. Click/tap the highlighting
Style:
Reverse Highlight
I used to

loathe

and

eschew

perusing

English. Click/tap the highlighting
Style:
Inline
I used to

loathe

[hate]

and

eschew

[avoid]

perusing

[carefully reading]

English.
Style:
Two-column
I used to

loathe

and

eschew

perusing

English.
I used to

hate

and

avoid

carefully reading

English.
A dictionary alternative
Forget flipping back and forth between hard words and confusing dictionary definitions. When you paste in a sentence, paragraph, or more (or enter a web URL), Rewordify.com looks up all the hard words at once and finds easier replacements that make sense. Then, it changes the text and highlights words and phrases in special ways that help you learn more, faster.
It's called Smart Highlighting, and it's a flexible, effective way to build your vocabulary. Some of the styles are shown here. You can change how they work any time you like. See all the options on the Settings page. Read more about it on the Help page.
Different people learn differently. Techniques like analyzing root words and using context clues don't work well for millions of people. The result? No reading. We help break that cycle by helping more people read more—and reading more is the best way to read better.
Rewordify.com benefits
Use any high-interest material as a source of learning, for better motivation and engagement
Focus on reading, not jumping back and forth between the text and confusing dictionary definitions
Customize how the site works and displays words, for personal control over learning
Browse the Web in a powerful new way, for better comprehension with fewer distractions
Share links to simplified web sites and text passages for flexible learning in your class or around the world
Powerful teaching, empowered students
Stop typing vocabulary worksheets and start fostering enduring, independent learning.
You can differentiate by interest by letting students (or you) create printable and on-screen vocabulary development and reading comprehension activities from any high-interest text. Just enter some text, click the button, and you'll see the Learning Tools.
You can differentiate by readiness with our READ level, a highly valid text difficulty measure that you get for every block of text you rewordify. You can also adjust the output text difficulty to six different levels, to appropriately scaffold learning as reading skill improves.
You can build an amazing teacher web page or blog full of links to simplified web content, for more learning with fewer excuses. Our Save & share button lets you accommodate student needs by letting anyone read and learn from any text passage you enter, where and when they can.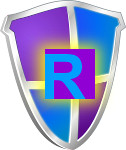 We keep kids safe online. Your students are safe to view web sites through Rewordify.com. Our state-of-the-art web filtering technology blocks millions of inappropriate sites and questionable language, to keep kids reading what they should be reading.
| Original text | Rewordify.com output |
| --- | --- |
| We should pool our resources. | We should combine our resources. |
| We should swim in the pool. | We should swim in the pool. |
| My brother cooked the books. | My brother lied in financial reports. |
| My brother cooked the dinner. | My brother cooked the dinner. |
| The politician yielded the floor. | The politician gave up the floor. |
| The site yielded excellent results. | The site produced excellent results. |
| I don't mean to gall you with my gall. | I don't mean to badly upset you with my rude boldness. |
| Am I galling you with my galling story? | Am I badly upsetting you with my upsetting/terrible story? |
Smart learning technology
Our Rewordifying Engine is the brain behind the scenes, and no other web site has it. It's not a simple synonym replacer—it's a sophisticated natural language processing system.
It understands how words and phrases are used. It changes definitions based on context. It preserves parts of speech and verb tenses. It looks at whole phrases as well as words. It knows how to simplify over 50,000 different words and phrases, and it gets better every day.
Are you tired of using a dictionary? Tired of being told the word abstrusity means the quality of being abstruse? Tired of looking up adverbs like forlornly and getting definitions for adjectives like forlorn? You'll love Rewordify.com. It simplifies and teaches language with easy words that make sense, for faster, better understanding.
Next steps
Do the demo. We'll lead you through using the site, step by step. You'll be an expert in three minutes:
Rewordify.com demo
Learn more. Our help page has lots more information about the site, and our blog is helpful, too. You'll see why Rewordify.com isn't just a web site; it's educational software that fosters vocabulary development and reading comprehension. It's heavily used among ESL students and people with reading disabilities and learning disabilities.
Expand your teaching. Our Teacher Page has lots of lesson plans, videos, and other information to help you use the site to improve learning.
Read the web easier, in one click. Get the free Rewordify.com bookmarklet, which lets you reword and learn from almost any web page in one click.
Get the app. Rewordify.com is a lightning-fast web app. Install it like this.
Get more readers on your blog. You can put a free link on any web page or blog that will instantly simplify it, making it more accessible to millions of readers. Here's how easy it is.
What's your Rewordo score? Have fun and challenge yourself with Rewordo, the hardest vocabulary game on the Internet. Can you score over 500? Probably not.
Pricing information. Zero. Rewordify.com is free. Start using it now on your computer or throughout your district. There is no site license. There is nothing to buy or install.
How to create an account. You don't. Rewordify.com is completely anonymous, for your and your kids' safety. We collect and store no personal information. You can share what you enter on your existing blog or web page.
Talk to us. Use our Contact page with any questions or comments. We want to help, we love hearing from you, and we always respond personally to your messages.
What education experts are saying about Rewordify.com:
"I can't believe it hasn't been created until now..." –Brian Weir, Education in the Cloud with Web 2.0 tools
"I really, really like this site..." –Zachary Walker, Ph.D., LastBackpack.com
"An astonishing resource that can make a significant difference in a student's reading experience..." –Jim Tignor, Tek-Ninja.org
"Pretty fantastic for vocabulary building and accessibility to higher level texts..." –Kathy Weems, Weem's World
"Rewordify has many features that are extremely helpful for teachers..." –Anthony Valentin, TechForClassrooms.org
"Fantastic web app..." –Kelly Tenkely, ilearntechnology.com
"DEFINITELY watch the video to learn more about this amazing tool..." –Karen Janowski, EdTech Solutions
"An extraordinary site..." –Larry Ferlazzo, edublogs.org
"So many possibilities..." –Jen Jones, Hello Literacy
"A fantastic teaching tool..." –David Kapuler (Review), Edshelf.com
"A must for saving and bookmarking for classroom use..." –TeachersFirst.com
"A great tool and easy to use..." –Bruce Ellis (Video on YouTube)
"I highly recommend checking out Rewordify..." –Technology Tidbits
"Huge potential for students" –Jody Watson (Video on YouTube)
"A cool web tool..." –David Keck
"Great tech tool for struggling readers..." –EdTechMuse.com
"A really cool website..." –Jennifer Hoenigsberg, Edublogs.org
"Great teacher tools available..." –Holly Whitt, The Curious Librarian
"Brilliant free website..." –Van Asch Deaf Education Center
"Immediate application for students..." –Anne Benninghof, Ideas for Educators